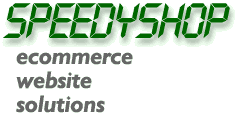 What is Speedyshop?

+ about the company

Why Speedyshop?

+ your website
+ safe & secure
+ no extra credit card charges
+ no hidden costs
+ customer confidence
+ above all, it works

The Guided Tour

+ consistent, easy to use site navigation panel
+ fast, dynamic shop window
+ constant online customer services
+ clear product information
+ fast search engine
+ versatile design templates
+ easy admin
+ all the advice and support you need

Pricing

+ speedyshop gold
+ speedyshop platinum
+ custom prices

How to Contact Us

+ by telephone
+ by email
What is Speedyshop?
Speedyshop is a complete online shopping system, enabling you to market and sell any number of existing or new products on the Internet.

Speedyshop provides a total solution, from the design of the individual web pages, through the integrated, friendly shopping interface to the actual hosting of the web pages. Whether you have an existing website to which you want to add a secure ordering system or you simply want to have an exciting and memorable web presence, Speedyshop can deliver for you.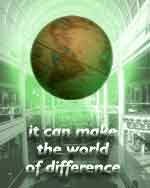 Best of all, there is no complicated scale of charges with Speedyshop, just two all-in packages - Gold and Platinum - to get you started within a few days.

Everything is included in the price, secure web hosting, email and web forwarding, your own secure certificate, the complete Speedyshop program and the basic design and integration of Speedyshop into your corporate site. Naturally, if you need to add your own pages to those created by Speedyshop you are free to organise this yourself or ask us for a competitive quote.

Speedyshop is fast. Whether you have a small product list or an inventory of thousands of items, the Speedyshop search engine will enable your customers to find what they want quickly and easily.

And Speedyshop is there for you. In discussion with you we will plan the look-and-feel of your new website (or advise you on any changes we might recommend to your existing site) and from then on you manage the product database, the advertising banners, the promotional pages, your customers' orders (and much more) so that you are always in control.

Again, if you want us to do this for you we will be happy to quote for maintenance of the site but you are not tied to this - flexibility is the keyword.

ABOUT THE COMPANY The people behind Speedyshop have been producing software solutions since 1980 and well understand your needs and those of your customers. In addition, every Speedyshop system comes with a full year of support and free upgrades so you can be confident that there will always be help if and when you need it.


a the old school, greenfield, bedford, mk45 5de, uk
t 01525 718181 f 01525 713716 w speedyshop.com
Copyright © 2000-2001. All Rights Reserved.
This page was last updated on Friday, June 2, 2000.